With Its Latest Update, Vindictus Ends German Localization Support
Earlier, we talked about how Vindictus took NA by surprise, by announcing the Aes Sidhe update was coming, and it was coming much quicker than anyone would have expected it. As part of its January 11th Update, better known as the Aes Sidhe Update, there are a multitude of new events to experience. Gallagher's Dice Game, a Niflheim Domination Event, the "Kick Aes" event, which will reward players with a special Title and Emblem for clearing the new Aes Sidhe raid, and, quite sadly, the end of German Language support for Vindictus.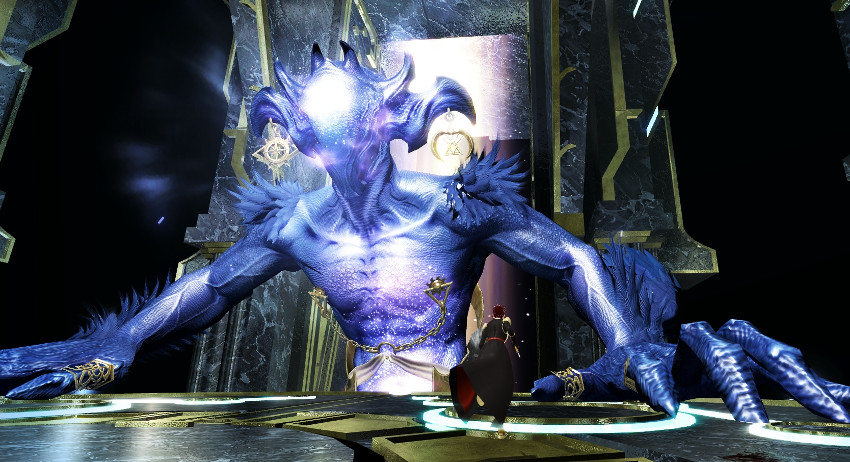 Here's the official statement from DevCAT, Developers of Vindictus, and Nexon, the Publisher of Vindictus.
"With the Aes Sidhe update comes a change that is sadly necessary for Vindictus moving forward: Content added with the Aes Sidhe update and all future updates will no longer be localized into German."

"Over the last few months, we've been looking into the language usage for Vindictus, and what's been shown repeatedly is that a very low percentage of our players use the German localization. As localization into an additional language presents additional challenges (such as translation inconsistencies between the English and German versions), we decided that the best course for Vindictus would be to focus only on a single language."

"Content added in previous updates, be it story segments, items or event information, will remain localized in German for players that choose to use the feature. However, all future content will appear in English for those using the German Language option."
Between a new batch of items in the NX Store, and Kick Aes events, this is one of the last things I personally saw coming to Vindictus. With the amount of NX sales and microtransactions Nexon has for their premier Action MMO, I'm not surprised that Vindictus continues to make money for Nexon, but German localization must have been surprisingly low, for Nexon to make this decision.
The Kick Aes Sidhe event will run until February 7th.
Gallagher's Dice Game will run until January 31st.
The Nilfheim Domination event will run until February 21st.