Monster Hunter: World Launches on PC, Hits 300k+ Concurrent Players on Steam
Monster Hunter: World officially launched on Steam earlier this week on August 9 and is off to an extremely strong start. The game hit over 300,000 concurrent users this past weekend and has been adding users everyday.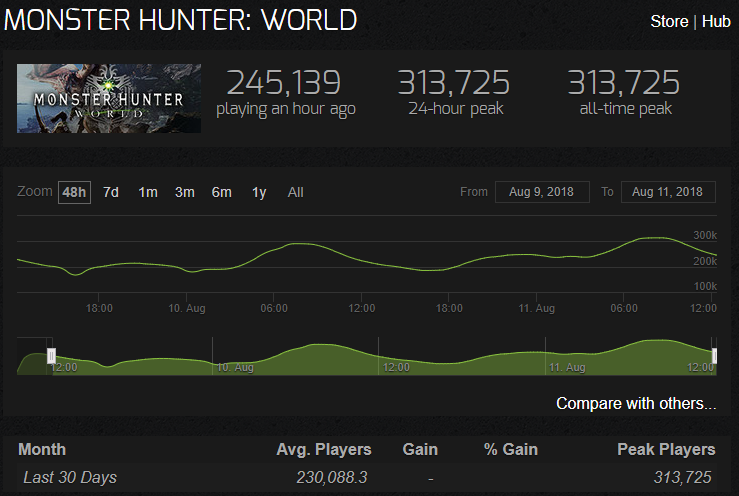 The game's success straight out of the gate on the PC has led to some server issues which seems to be the biggest complaint on Steam at launch. This is the first Monster Hunter game on the PC (outside of Monster Hunter Online in China), but given its success, I doubt it'll be the last.