Nexon Reports Record Q1 2019 Revenues
While we still don't know who's going to end up buying Nexon, the company reported their Q1 2019 earnings report today and numbers were impressive across the board; the company reported revenues of $848M for the quarter, up 3$ year over year with net income (profit) coming in at $487M. Revenues came in strong thanks to the continued strong performance of Dungeon Fighter Online, which remain's the world's highest earning MMORPG.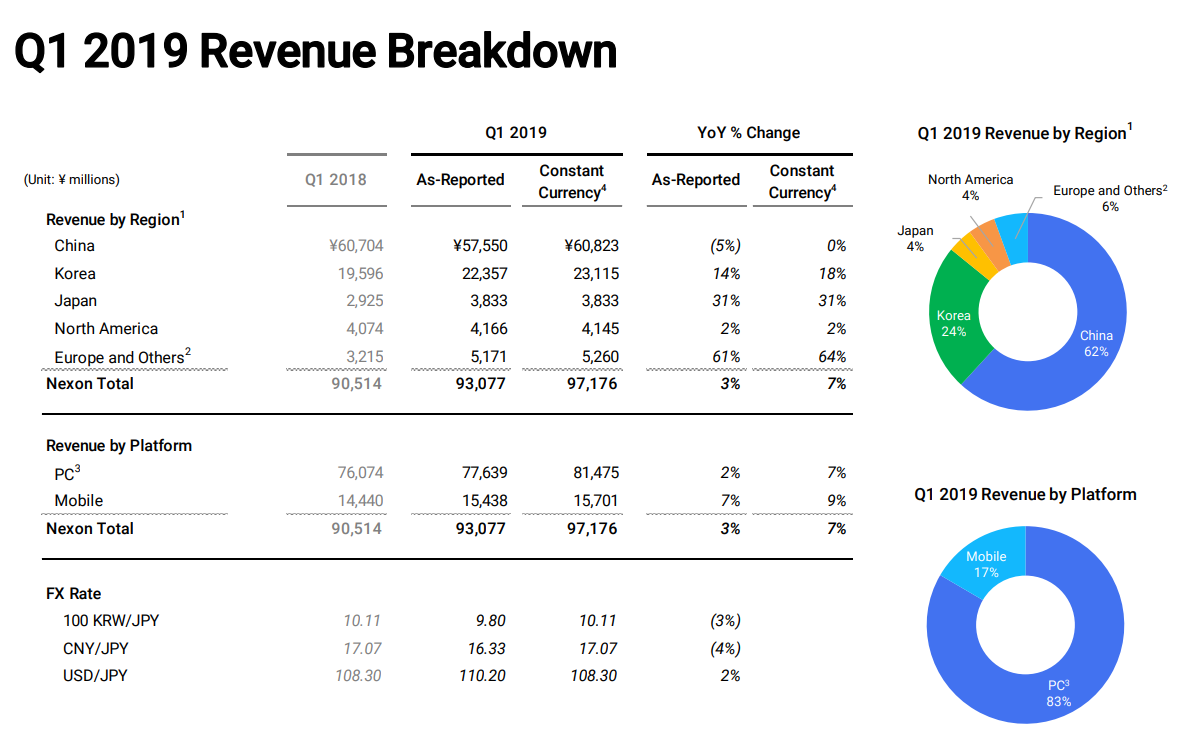 As with previous reports, the bulk of Nexon's revenue came from China, followed by South Korea. PC made up 83% of revenues while mobile came in at 17%.
Nexon's pipeline includes the same titles we saw last quarter. No word on when titles like Final Fantasy XI mobile or Mabinogi Mobile are coming out just yet. Interestingly, Final Fantasy XI R (mobile) is listed under North America & Rest of the World, so we'll definitely be getting it eventually.
Source: Q1 2019 Investor Presentation