Square Enix MMO Revenue Up 36% Year over Year Thanks to FFXIV and DQX
Square Enix reported their quarterly results for the October - December 2017 period today and their MMO revenues stood out as particularly strong, coming in at 7.6 billion Yen (~$69.6M) thanks to "robust sales and operating income growth from disk sales and increase of paying subscribers" from Final Fantasy XIV and Dragon Quest X.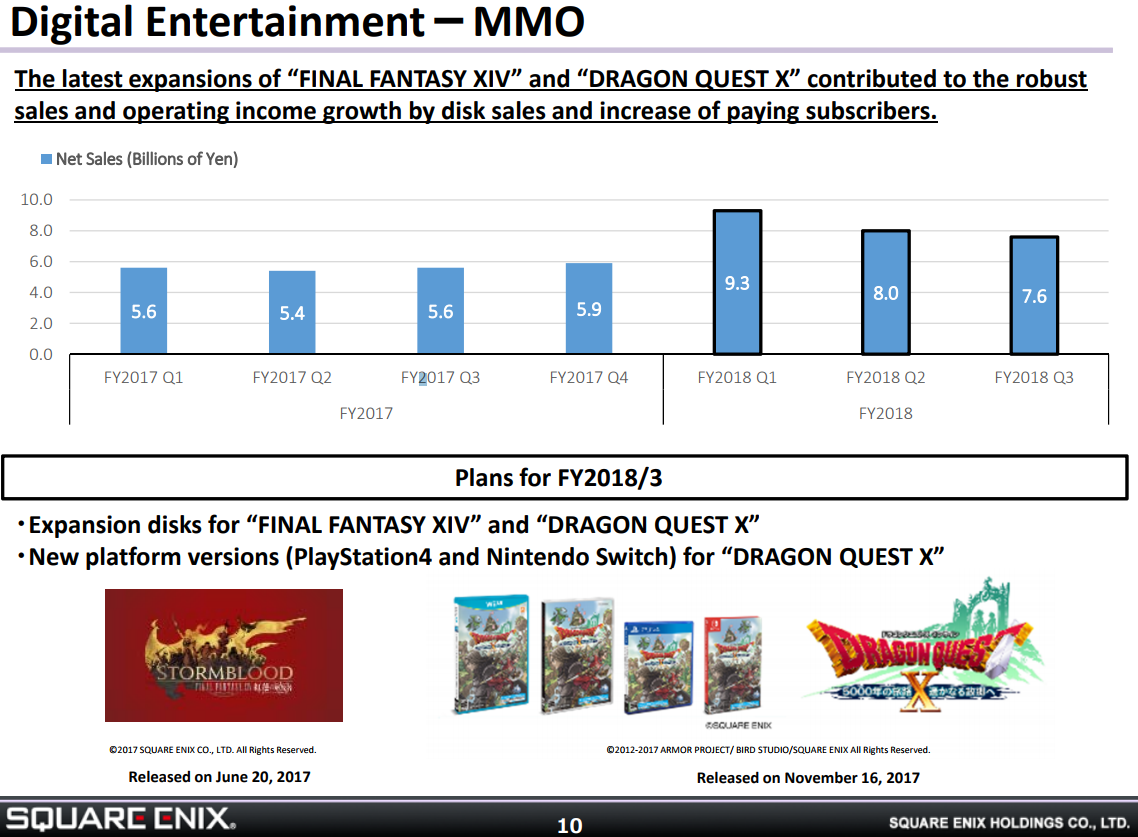 Sales are up 36% from the same period last year, but down 5% quarter over quarter. The dip in sales from Square Enix's fiscal year 2018 Q1 (April - June) shouldn't come as a surprise, as that's the quarter Stormblood launched in and sales data includes box sales.
Square Enix's mobile games division reported 21.3 billion Yen in sales ($195.3M) for the October-December quarter, down slightly from last quarter.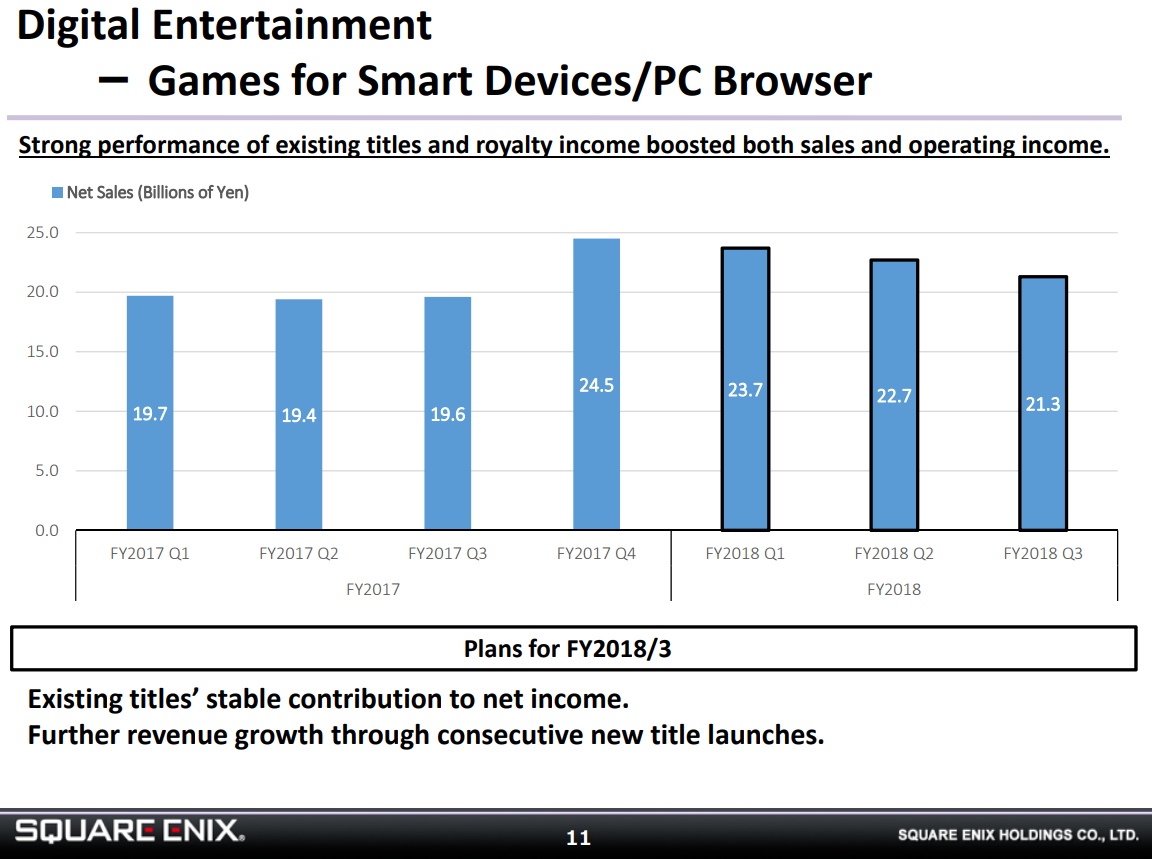 Given that mobile games are bringing in nearly 3x the revenue of PC MMOs, expect Square Enix to continue focusing their development efforts on that front.
Given that Square Enix makes ~$70M in revenue from MMOs between Dragon Quest X, Final Fantasy XIV, and Final Fantasy XI one can work backwards to try and get an idea of how many paying subscribers the company has between all 3 games combined. Simply divide the $70m figure by 3 to get a monthly figure ($23,333,333 monthly revenue), then divide that by 15 (monthly subscription) to get a rough idea of how many monthly subscribers (1.55M) the company has between all 3 titles. Now this number isn't entirely accurate as this includes microtransaction revenue, but it gives us a rough idea.
Source: FY Q3 2018 Earnings Slide Deck