Tencent Reports that PUBG Mobile is the Most Popular Game in the World (ex-China)
Tencent, the Chinese gaming giant that owns League of Legends, Arena of Valor, and Fortnite reported their Q4 2018 earnings report today and besides reporting huge revenues and profits the company said that PUBG Mobile was the most popular game in the world (excluding China). This is interesting because Tencent owns League of Legends and Fortnite and still said PUBG Mobile was bigger (in terms of monthly active users, not revenue). Here's the full quote from their earnings report:
In international markets, PUBG MOBILE achieved breakout success, becoming the most popular game globally by MAU, and was named the Best Game of 2018 by Google Play.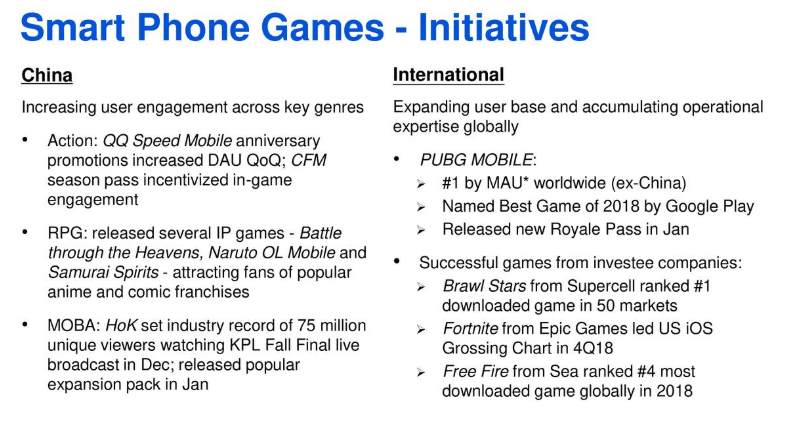 If we include China, Tencent's Honor of Kings (Arena of Valor in the West) would likely take the crown as the most popular game in the world.