Activision Blizzard Reports $2B In Q1 Revenue, WoW and Overwatch Perform Strongly
Activision Blizzard reporting $2 billion in revenue for Q1 2018 which was a record high for the company first quarter. The quarter's success was attributed to strong performance at 3 games in particular - World of Warcraft, Overwatch, and Candy Crush. The company reached 374M monthly active users in the company across all of their games.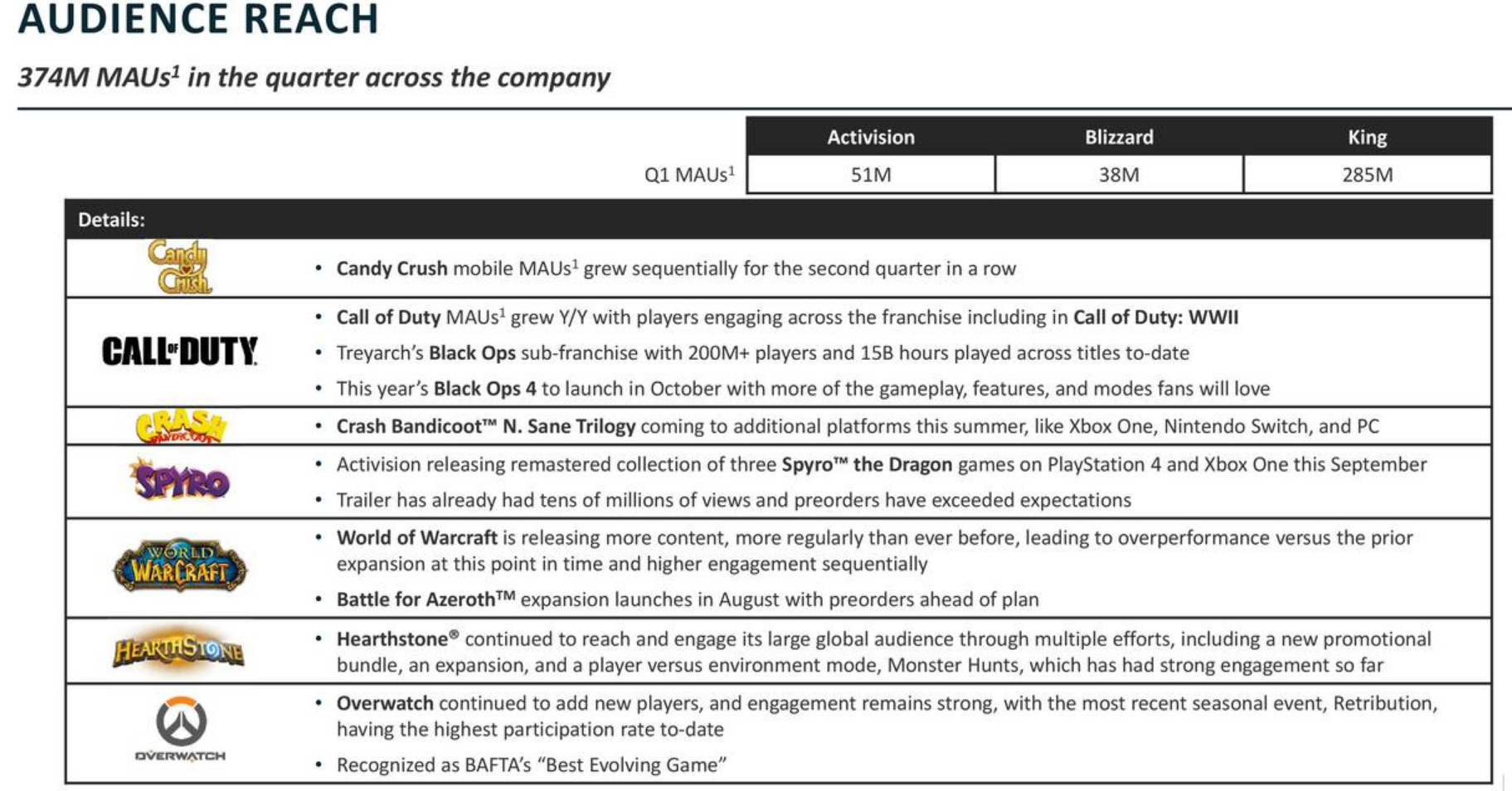 Despite Blizzard's iconic lineup of games, Activison Blizzard earned more money from King's lineup of mobile titles which made $191m in profit vs $122m from Blizzard.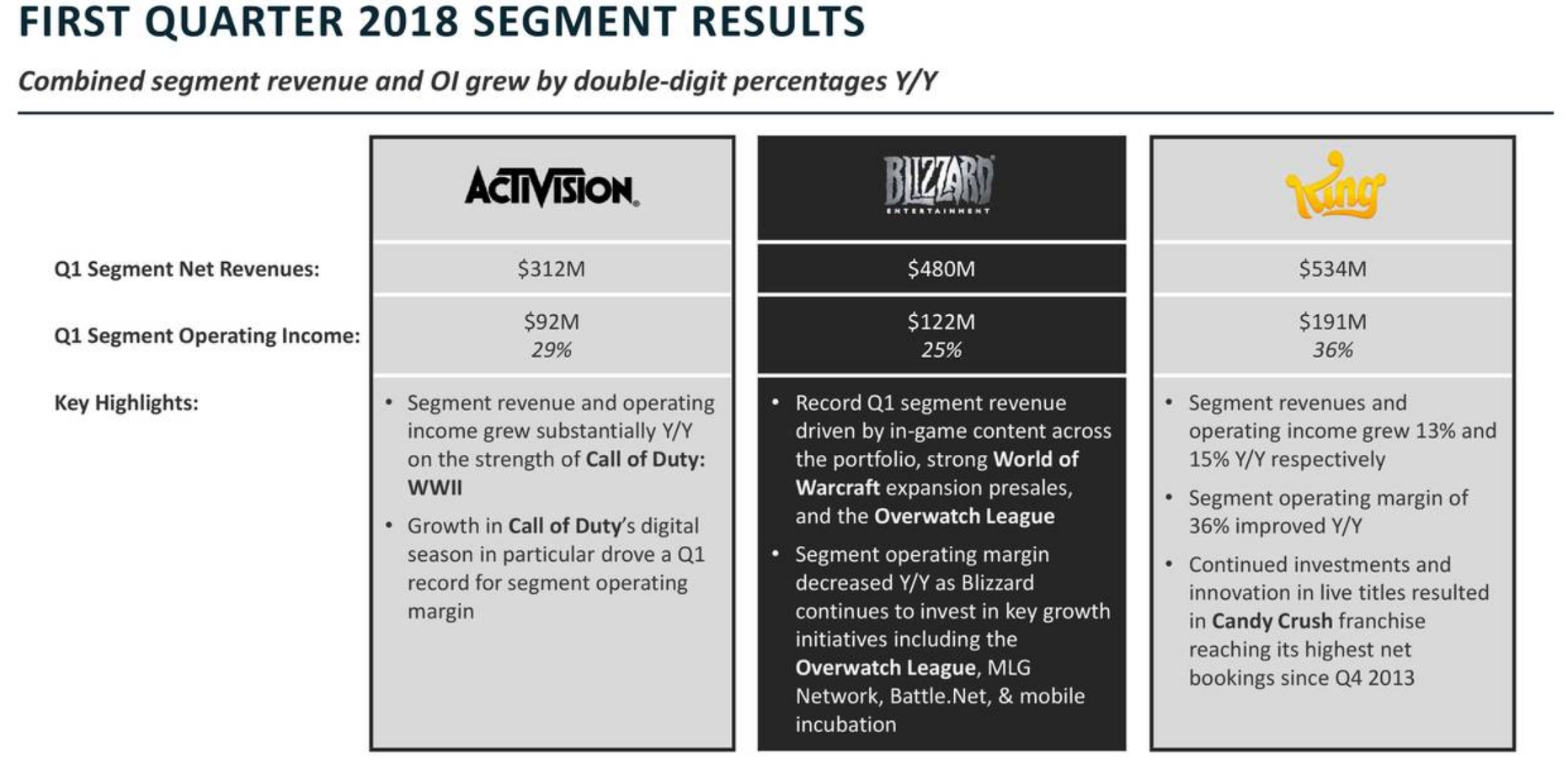 In the company's Q1 2018 earnings call an analyst from UBS Securities asked executives at Activision Blizzard what they learned from Fortnite's success. Bobby Kotick, CEO of Activision Blizzard, hinted in his reply that they may be looking to implement battle royale in their own games.
And, Eric, this is Bobby. I would just add the long history of our company. When we see people innovate in an interesting and impactful way, we are very quick to figure out how to capture inspiration from innovation. And so we as a company, in our DNA, in our culture, when we see things that appeal to our audiences, we are very good at being inspired by those.