Chronicles of Elyria Shows off Character Creation
Upcoming sandbox fantasy MMORPG Chronicles of Elyria showed off character creation in an ~60+ minute video earlier this week with lead designer and head honcho Jeromy "Caspain" Walsh. Anyone interested in Chronicles of Elyria should definitely check it out.
Chronicles of Elyria raised over $1.3m on Kickstarter in May, 2016 and has since raised additional funds through their webstore. The game is currently aiming for a launch sometime in the second half of 2019. Check out their current release schedule below: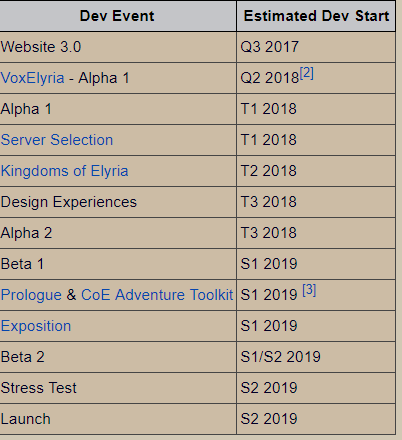 While I remain skeptical about every crowd funded MMORPG out there, it's always good to see them make progress. Chronicles of Elyria is promising a lot and I hope they can deliver.